SUNNYNOOK COMMUNITY CENTRE – COVID UPDATES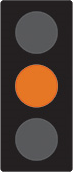 WE ARE NOW IN THE 'ORANGE LIGHT' PROTECTION FRAMEWORK
The Sunnynook Community Centre reopened for some groups under the 'ORANGE' Traffic Light System on Friday 3rd of December 2021.
Because of the rules around group sizes, we will be requiring all user groups to ensure their participants are fully vaccinated, scan in and wear face coverings.
Hopefully we move through the lights quickly and can allow more people back into the Centre.
We will not be running a Holiday Programme prior to X'Mas and are waiting on guidelines as to whether we can operate a January 2022 Holiday Programme (possibly from 10th January).
---
THE FOLLOWING INFORMATION IS FROM AUCKLAND COUNCIL
AUCKLAND COUNCIL '
ORANGE LIGHT

' RULES
Facilities that require vaccination passes
Gyms/Fitness Functions
Learn to swim programmes (for customers older than 12 years)
Recreation/Leisure Centres
Pools and Aquatic Centres
Holiday Parks
Libraries
Arts Facilities
Community Centres
Animal Shelters
Service Centres (integrated and standalone)
Cemetery Offices (with alternatives)
Visitor Centres – Arataki, Botanic Gardens
Tipping Point (Waitākere) Recycling Centre
Facilities that do not require vaccination passes
Baches, Camping Sites and Lodges (Regional Parks)
Community Venues for hire through booking
Cemeteries (excluding offices)
Waste Transfer Stations